Interior rear view mirror KN101 details
Interior rear view mirror
Description:
100% brand new and high quality
Color: clear & black
Material:ABS Plastic + Glass
Specification:
Length:300mm/12"
Height:70mm/2.76"
Features:
100% Brand new and high quality.
Polished to give a better reflection / visibility.
Ideal for driver and passenger use.
Easy clip on, no sticking or screws required.
Convex face for wider viewing,increase your safety by delivering a wider range of view.
Universal for most cars with standard size rear view mirror.
Eliminate blind spots and increase visibility.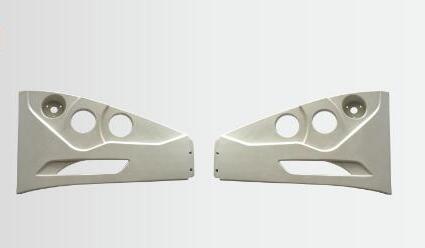 FAQ
· Talking about the function of automobile reflector
Rearview mirror - - is an important way to observe the dynamic traffic flow in the rear and the far side and judge the relative spatial position. Mirror Standard Position - After the comfortable driving position is determined, adjust the mirror angle of the rearview mirror (usually automatically or manually) in the normal driving position so that it can directly and completely show the full view of the rear window. Function: Through timely observation, grasp the dynamic traffic around the situation, choose the appropriate safe driving position (away from large vehicles, driving abnormal vehicles), once the front emergencies (such as malfunction vehicles, landing on the road obstacles, etc.), the driver can reflex quickly to the relatively safe side. To avoid or brake. It is often too late to observe unexpected situations.